Magdalena festivals are the physical manifestations of the network, where participants from around the world meet to share and exchange their work, collaborate, train and discuss.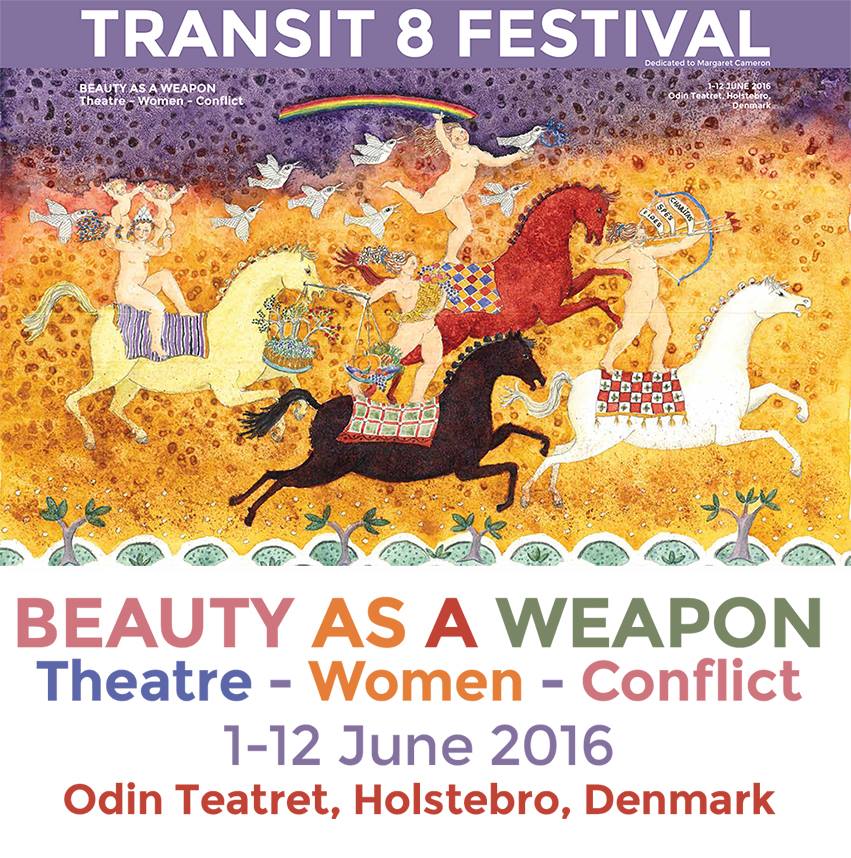 Since the first Magdalena festival was organised by Jill Greenhalgh in Cardiff in 1986, more than 100 festivals have been held around the world. The festivals are organised by autonomous local groups, under the name of the Magdalena Project, initiated by those who have attended other Magdalena festivals and been inspired to create something in their own location. The local organisers are responsible for programming, planning, publicity and funding for their festival. Visit the archive section of this website for documentation of all past Magdalena festivals and other gatherings and meetings.
Over the years, a "Magdalena" festival concept has evolved, based on creating the best possible conditions for the sharing and presentation of work: organisation, hosting and technical standards are as high as possible, as well as careful programming.
A typical Magdalena festival includes:
performances, workshops and work presentations from international and local women theatre makers;
opening and closing "rounds" where all participants have the opportunity to say something;
discussion forums addressing the festival theme and other relevant topics;
strong participation from local women and cultural groups;
informal networking opportunities such as shared meals, shared accommodation, bus journeys;
accompanying activities such as art exhibitions and community visits.
Invited artists usually participate fully throughout the festival period, in contrast to the commercial festival model where artists fly in for their appearance and leave immediately afterwards. The Magdalena Project is a network, and networking cannot take place when artists are only there for the time needed to present their work. By attending each others' performances and presentations, participating together in discussions, and sharing meals and accommodations, the invited artists (local and international) and participants have the opportunity for meaningful exchange.
Every festival is different, but usually participants have the opportunity to purchase a full festival pass, which might include accommodation and meals as well as entry to all festival events. This varies according to each festival's resources and conditions. Tickets for individual events can also be purchased, and there may be discounts, subsidies or other assistance for those unable to afford the full price.
Some festivals have been one-off events while others, such as the Transit Festival organised by Julia Varley at Odin Teatret, Denmark, have developed regular editions. Transit has been held approximately every three years since 1992, and is the largest of the festivals with an intensive programme of 10-12 days. For anyone new to the network, attending a Transit festival is the best opportunity to dive into the world of Magdalena, meet women artists from around the world, and experience the work and training methods of a variety of women theatre makers. Participants are accommodated together, meals are shared together with all of the artists, and there is also the opportunity for those interested to learn more about Odin Teatret.
As of 2020, Magdalena festivals have been held in Wales, Denmark, Norway, Belgium, Germany, Peru, Chile, Argentina, New Zealand, Colombia, Australia, Spain, Cuba, USA, Singapore, Brasil, Italy, France, Mexico, India and Ecuador.
Anyone thinking of organising a Magdalena festival should have first attended at least two Magdalena festivals and should discuss their ideas with someone within the network. Guidelines to assist in the planning and organisation of a Magdalena festival are available here (download PDF).