Support the Magdalena Project by committing to an annual donation of £25, £50 or £100.
How to Donate: by internet banking, cash, credit card or Paypal
by internet banking to our UK bank account - email us for the details;
cash: at festivals, events or wherever you meet someone from the network who can transfer money to our account;
via Paypal (click the Donate button)
or by credit card via Paypal (click the Donate button):
You do not need a Paypal account to donate with a credit card.
Follow these steps:
Click on the Paypal Donate button above.
Paypal will open in a new window; here you enter the amount you wish to pay.
If you want to, you can choose to make a regular monthly donation by clicking the checkbox.
Click "Donate with a card."
Enter your credit card information and click "Donate Now".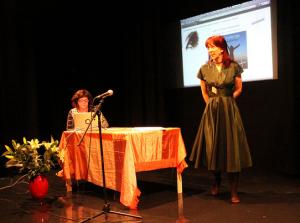 The Magdalena Project is a UK Registered Charity and all donations by UK tax-payers are eligible for Gift Aid, effectively increasing your donation by 25%.
The Magdalena Project thanks all of our anonymous donors for their generous support.