International Women's Performing Arts Festival
17 February 2016

to

21 February 2016
Second Magdalena festival in India
The second Magdalena festival in India took place from 17-21 February 2016, in Rangashankara, Bangalore. It was organised by Parvathy Baul. More information is available on the festival website.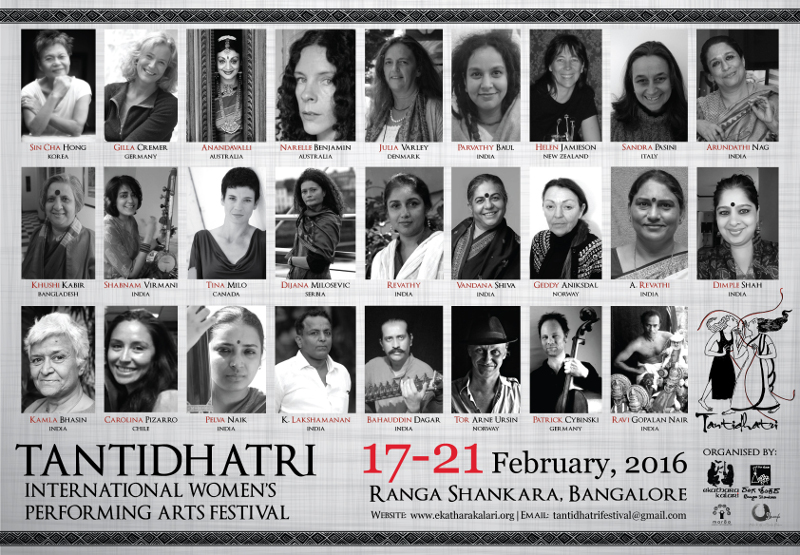 Documentation:
Festival report on Ekathara Kalari website
The Power of the Divine Feminine: Arpita Gaidhane writes about her experience of the state of flow during Tantidhatri, as the Divine Feminine held the space and allowed for warm and loving relationships to blossom within the realm of a five day festival.
Tantidhatri 2016: a magical bubble of joy: blog post by Helen Varley Jamieson.
Poster featuring the festival artists (right)
Video in which Parvathy Baul introduces the festival (below).