11 March 2012

to

15 March 2012
Venue:
Pondicherry and Auroville
Tantidhatri - women who hold the string - took place 9-15 March 2012.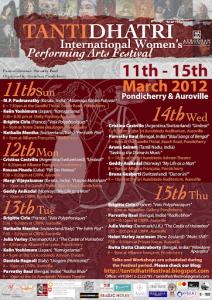 Tantidhatri programmeTantidhatri – is a festival of women performing arts practitioners across the globe. This is a festival inspired from the Transit festival created by actress and writer Julia Varley of Odin Teatret Denmark, also a founder of Magdalena Project. This festival is the first of its kind in India.
Like the Transit and The Magdalena Project, Tantidhatri Festival in India is committed to nurturing an awareness of women's contribution to performing arts and to support exploration and research by offering concrete opportunities to the discerning women, both in the profession and in life. Tantidhatri functions internationally to give voice to the concerns of women working in theatre today. The Tantidhatri Festival encourages women to examine their role in the future of theatre, by presenting their work, by sharing methodologies, by examining form as well as content and by venturing into new collaborative projects.

Documentation:
Tantidhatri web site
Festival brochure (2MB PDF)
Reports:
Images: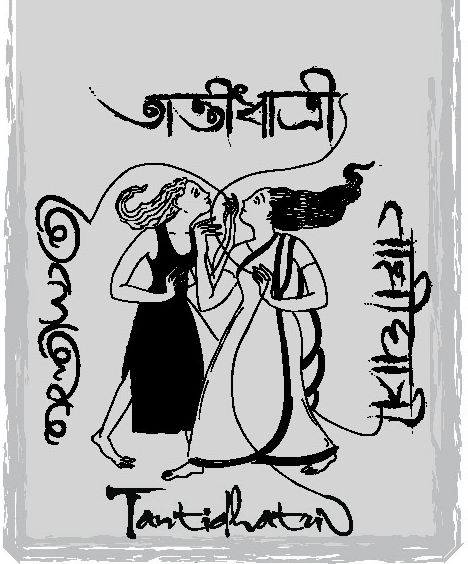 Podcasts:
Auroville Radio has made podcasts of the festival talks available online:
The Actresses of Odin Teatret, Julia Varley
Piel des Violetas, Roxana Piñeda
Kamigatamai begins Tantidhatri, Keiin Yoshimura
The Castle of Holstebro, Julia Varley
Radha Bhav, Parvathy Baul
Being an Actress in Bengali Theatre, Rwitta Dutta Chakraborty
Out or In?, Bruna Gusberti
Umbral, Cristina Castrillo
Women in Tamil Theatre, Kalaairani
The Tradition of Kamagatimai, Keiin Yoshimura
What is Theatre Anyway?, Helen Varley Jamieson (click here for a PDF transcript of this talk)
Theatre of Roots, Bruna Gusberti
The Actress in Exile, Cristina Castrillo
Walk on the Street, Geddy Aniksdal
My Life as a Man, Geddy Aniksdal