8am Chile, 12 noon central Europe, 7pm Singapore
The 5th AT:HOME:LIVE took place on Sunday 14 March.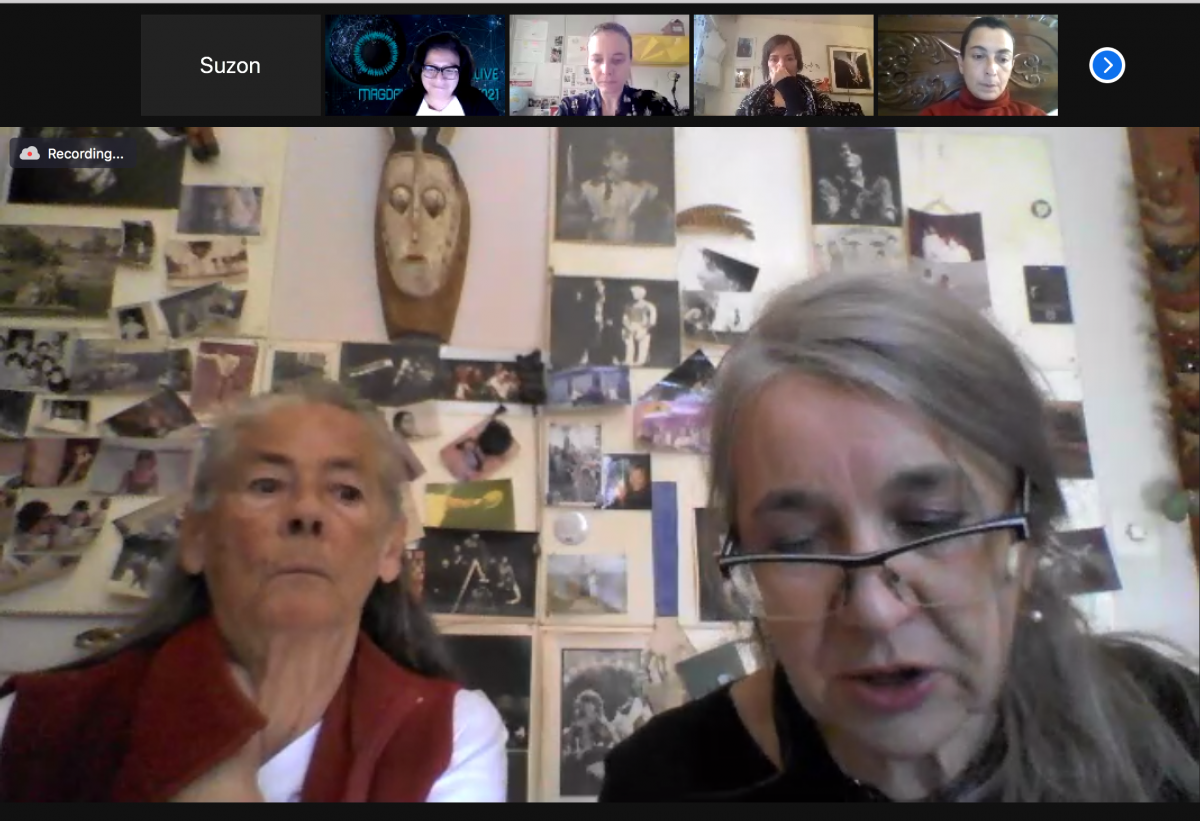 Speaker: Cristina Castrillo and Bruna Gusberti (pictured right)
Activity: Jana Korb
Jana asked us to have a minimum space to move (stand, bend over, turn around) in front of your screen.
Breakout session discussion topics:
Ideas to postpone the end of the world - strategies to keep on existing as women and as artists (facilitator: Janiaina Matter)
How to keep connections alive in times of crisis? (facilitator: Dijana Milosević)
Dramaturgy related/adapted to the online space (faciliator: Suzon Fuks)
Connecting through the camera 'gaze' How can we play the screen and how does the screen 'play'
us? (facilitator: Bianca Mastrominico)
 
---

Similar to the traditional round at the beginning of a Magdalena festival, AT:HOME:LIVE is an opportunity for Magdalenas around the world to gather and speak about what is important for each us right now - in particular, how you have managed to continue (or not) or to change your artistic practice during and after the pandemic. It is a time for sharing and exchange, for coming together despite physical distancing, cancelled events, closed borders and travel restrictions.
AT:HOME:LIVE takes place in Zoom and is open for two hours on the second Sunday of the month, with a rotating start time in order to cater to the various time zones we are in.
Facebook | Twitter | Instagram
AT:HOME:LIVE is a precursor to BODIES:ON:LIVE, the online Magdalena festival in June 2021.