8am Chile, 12 noon central Europe, 7pm Singapore
A 5ª AT:HOME:LIVE aconteceu em Domingo 14 de Março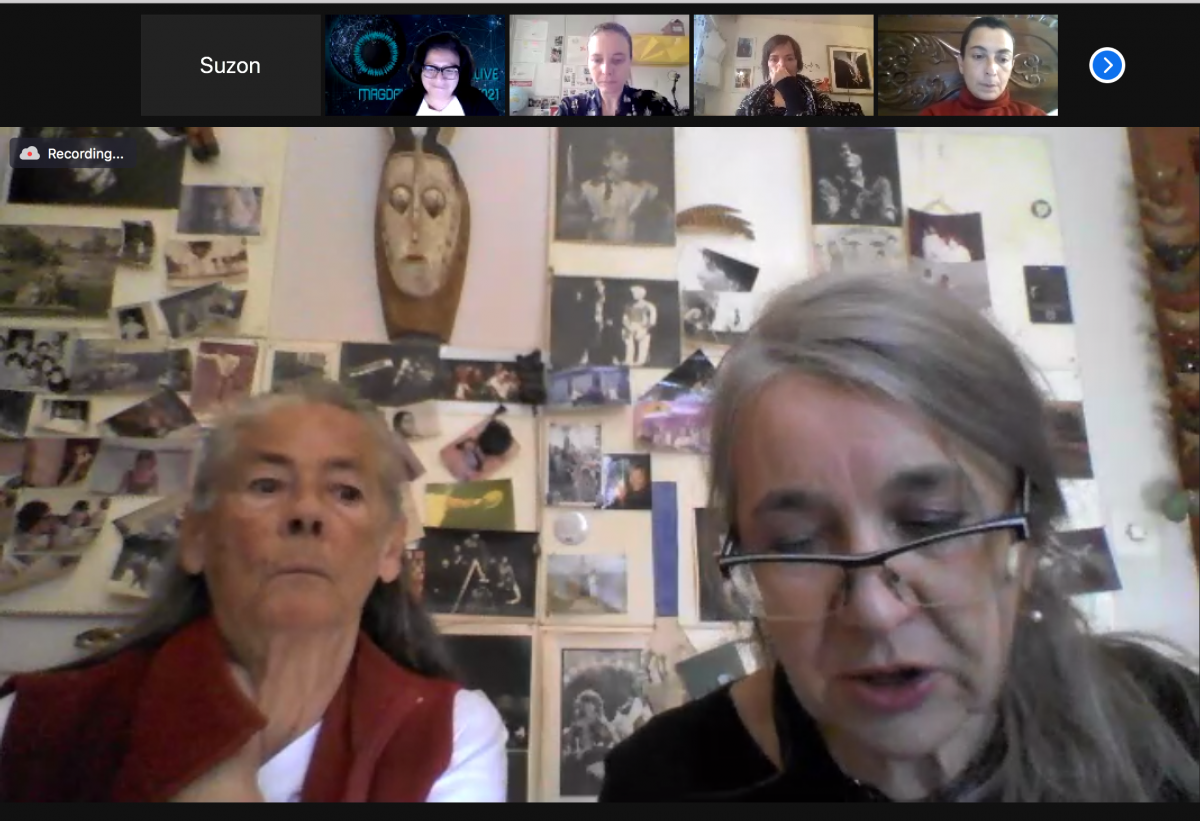 Speaker: Cristina Castrillo and Bruna Gusberti (pictured right)
Activity: Jana Korb
Jana asked us to have a minimum space to move (stand, bend over, turn around) in front of your screen.
Breakout session discussion topics:
Ideas to postpone the end of the world - strategies to keep on existing as women and as artists (facilitator: Janiaina Matter)
How to keep connections alive in times of crisis? (facilitator: Dijana Milosević)
Dramaturgy related/adapted to the online space (faciliator: Suzon Fuks)
Connecting through the camera 'gaze' How can we play the screen and how does the screen 'play'
us? (facilitator: Bianca Mastrominico)
 
---
Parecido com a tradicional roda que acontece no início de um festival Magdalena, AT:HOME:LIVE é uma oportunidade para as Magdalenas ao redor do mundo se encontrarem e falarem sobre o que é importante para cada uma de nós agora - em particular como estamos manejando para continuar (ou não) ou para mudar nossas práticas artísticas durante e após a pandemia. É um momento para compartilhar e trocar, para estar junto apesar do distanciamento físico, eventos cancelados, fronteiras fechadas e restrições de viagem.
AT:HOME:LIVE se dará no Zoom e ficará aberto por 2 horas no segundo domingo do mês, com horário de início rotativo para atender os vários fusos horários onde nos encontramos.
AT:HOME:LIVE é um dos precursos do BODIES:ON:LIVE (CORPOS:AO:VIVO), um festival Magdalena Online, junho de 2021.
Facebook | Twitter | Instagram