Queen of Mbira Stella Chiweshe Rambisai has left
I received the sad news that Ambuya Stella Chiweshe Rambisai, this wonderful woman, my colleague, friend and godmother of my daughter Aylin, has passed away. The ancestors called her home. She was 76 years old.
It was during the Festival Voix de Femmes (Festival of Women's Voices), in April 1991 in Liege, Belgium, where our paths crossed for the first time. Since then, we met and worked together a lot of times. Not only could I invite her to different festivals, workshops and collaborations, we also shared common projects, visions and dreams. She opened the door to an unknown world for me and I entered it full of amazement and with a lot of respect. And now, without warning, she flew away on her soft angel wings. I miss her and I'm very sad.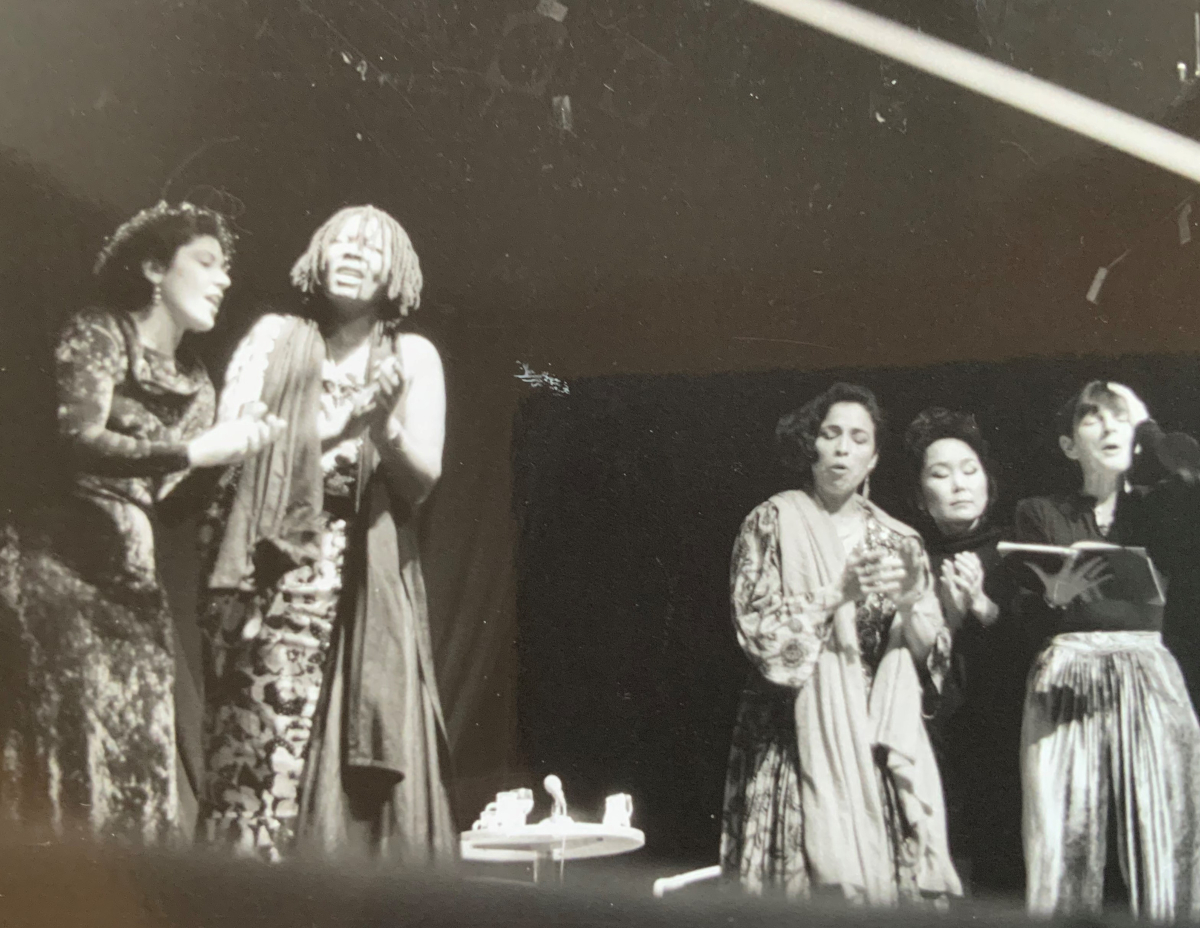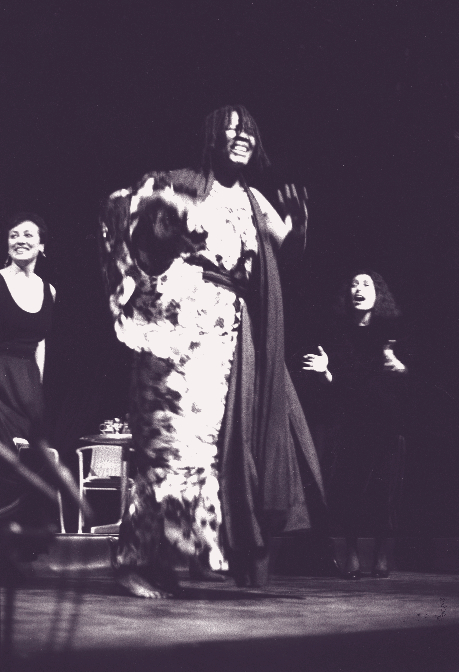 Photos from the Women's Voices Festival, Wuppertal 1993 ©Unter Wasser fliegen e. V.
Stella Chiweshe was the first woman who learned to play Mbira (thumb piano or lamellophon), an instrument which traditionally was played only by men, and made the culture and music of Shona people from Zimbabwe (former Rhodesia) internationally known, even though their cultural activities were banned by the British Colonial Government. Despite facing imprisonment for performing in these prohibited cultural activities, she went on playing the mbira instrument, which plays an important role in traditional rituals, through which a connection is established with the ancestors, spirits, oracles. This gave her significant political and spiritual influence in her home country.
Affectionately called the Queen of Mbira, she was both a musician and a priestess. The pioneering Zimbabwean artist was as well a storyteller and actress. She also participated in the beginning of the Magdalena Project, a network of women in contemporary theatre.
In 2016, with the founding of the Chivanhu Foundation, she began to realize her dream of building a cultural and music centre on her father's land. Their goal was to preserve the traditional Mbira practices and pass them on to the next generations. "I definitely want to leave something behind for my homeland, my people. To return to my father's country to establish this music centre is a real dream for me." The inscription of Mbira music on the Representative List of the Intangible Cultural Heritage of Humanity by UNESCO in 2020 has been a great support. To the very end, the musician was involved in setting up and raising funds for the Chivanhu Centre, which was dedicated to Mbira music and was intended to connect children and the elderly as well as artists from Africa and other parts of the world. This also included her vision to celebrate this place with an international women's voice festival, with workshops and concerts.
Kordula Lobeck de Fabris
If you want to know more about Stella:
https://www.stellachiweshe.com/chivanhu-foundation
https://www.theguardian.com/music/2023/jan/30/stella-chiweshe-obituary