5 June 2015

to

7 June 2015
Venue:
Leonrod-Haus für Kunst, Munich
Ein Wochenende mit Vorträgen, Performances und Diskussionen
Ein Wochenende mit Vorträgen, Performances und Diskussionen um der Münchner Theater- und Performance Szene um das Magdalena Projekt und seinen Hintergrund, sein Konzept und einige der beteiligten Künstler vorzustellen; bei Interesse ist geplant eine eine Gruppe zu bilden, die ein Magdalena Festival in München vorbereitet. 
A meeting will be held in Munich to introduce local theatre and performance practitioners to the Magdalena Project, its background and concept, and to some of the artists involved; if there is interest, a group will be formed to plan a Magdalena festival in Munich.
Die Magdalena München Informationsveranstaltung findet von 5. bis 7. Juni 2015 im Leonrod-Haus für Kunst statt. Es wird von Helen Varley Jamieson und Dorothea Seror organisiert.
The Magdalena München event will take place 5-7 June 2015, at Leonrod-Haus für Künst, organised by Dorothea Seror and Helen Varley Jamieson. 
Kontaktiert magdalenamuenchen@gmail.com für weitere Informationen und zu anmelden. Die Veranstaltung ist kostenlos. 
Contact magdalenamuenchen@gmail.com for more information and to register. The event is free.
Program:
Freitag 5. Juni
18:00: Anreise und Registrierung mit kleinem Imbiss
19:00: Eröffnungrunde
19:30: Vorstellung des Magdalena Projekts:
• Vorträge: Jill Greenhalgh, Helen Varley Jamieson, Amaranta Osorio und andere
• Dokumentarfilm über das Magdalena-Projekt (English/30 Min.)
• Diskussion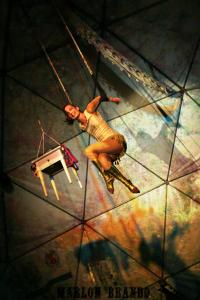 Samstag 6. Juni
9:30: Tour über das Gelände
10:00-17:00 "Wir lernen uns kennen" - Workshop
• Warm up und Körperarbeit
• Teilnehmer teilen ihre Arbeiten
• Diskussion
Mittagspause  ca. 13:00-14:00 
18:30-22:00: Performances und Abendessen:
First sorrow - Jana Korb (Luft-artistik); Deutschland
Boden - Raquel RO (Perfomance); Deutschland/Spanien
Licence to scream No 2 - Roni Weiser (Gesang);  Israel
Breakthrough #6 - Natacha Rimer

(Performance) Israel/Frankreich
Karmic Connection II - Dimple B Shah (Performance) Indien 
Gemeinsame Mahlzeit: Laborküche des Instituts für Glücksfindung bereitet eine Tafel für Alle auf dem Hof

Sonntag 7. Juni
10:00–12:00: Planungssitzung: Gründung der internen Magdalena Gruppe in München.
12:00-13:00: Abschlußrunde und Brunch
Kontaktiert magdalenamuenchen@gmail.com für weitere Informationen und zu anmelden.