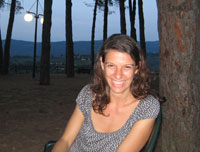 Dates
16-21 August 2011
Registration: 3pm, 16 August
Venue
Chapter Arts Centre
Market Road
Canton
Cardiff CF5 1QE
Wales
www.chapter.org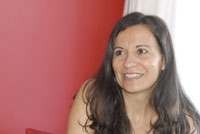 Tickets
The festival ticket price of £240 includes access to all events: performances, demonstrations, debates, presentations and workshops, plus two meals per day in our festival restaurant (lunch and supper).
To register
Email the Magdalena Project or phone Jill Greenhalgh on +44 (0)1239 682194.
Accommodation
We regret that we cannot be responsible for finding participants accommodation. Please contact the Cardiff Visitors Centre who offer an accommodation search service.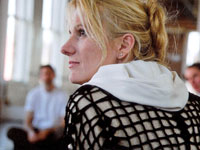 Ask for accommodation close to Chapter Arts if possible. 
Travel
The nearest airport is Cardiff International Airport, which has regular buses into Cardiff Central Train Station. If you are travelling from within the UK, information about trains is available online at www.thetrainline.com and www.nationalrail.co.uk. For buses and coaches visit  www.nationalexpress.com.
Chapter Arts Centre, our venue, is a short bus or taxi ride from the central station. Cardiff is well-serviced with local buses and taxis, and many things will be in walking distance.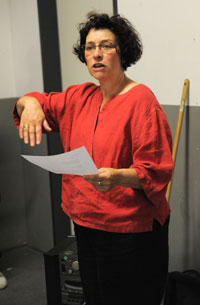 Click here for a map of Cardiff.
Organising team
Jill Greenhalgh, Fran Medley, Gilly Adams, Stevie Robins (Bookings), Sian Thomas (Guest Accommodation), Jill Piercy, Vanya Constant, Helen Varley Jamieson and Valentina Tibaldi (MagNet), Sara Penrhyn-Jones (Video Documentation), Frank Rozelaar Green (Driver), Giles Parbery (Production Manager), James Tyson (Chapter Arts Centre Theatre Programmer), Trevor Turton & Dan Young (Technicians).