What you can see from here
Was man von hier aus sehen kann
I've fallen in love!
 And like all lovers, I want to touch my beloved, play, laugh and cry with my love, I want to hold my love close, daring to believe I've  found a good companion, a companion for another journey ...
My new love is a book: WHAT YOU CAN SEE FROM HERE, written by Mariana Leky (THANK YOU!). It is set in a village where everything is connected to everything else, everyone knows everyone else and accepts each other's oddities and idiosyncrasies and, whenever necessary, everyone rescues and helps each other. It is about belonging, about love and death and the eternal question: 'What actually is REAL life?'
 What would we do if we knew we only had one day left? Does our joy and gratitude for life only last until the next tax invoice? Do you have to meditate to feel alive, to understand that everything is connected to everything else? Can you be a good Buddhist without being aware of it? Is love transmutable?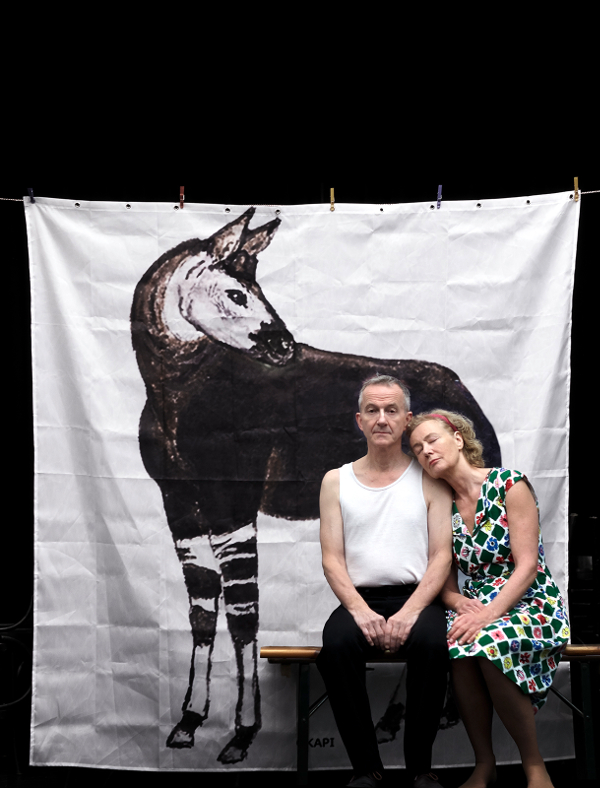 Where will the journey take us?
 As the blurb on the back reads, this book deals with "The unconditional obligation to be present in one's own life". What a challenge! I am delighted to meet this challenge at the start of the current season.
May this thought stay with us for a long time to come!
Best greetings - Gilla Cremer
WAS MAN VON HIER AUS SEHEN KANN
Premiere: 05. September um 20.00 Uhr
Hamburger Kammerspiele
Es spielen: Gilla Cremer und Rolf Claussen
Regie: Dominik Günther
Musik: Jannis Kaffka
Ausstattung: Hannah Landes
weitere Vorstellungen: 
08.09. //  12.-15.09. // 18.-21.09. // 25.09  // 
02.-05.10. // 11.+12.11.
Gilla Cremer - Theater Unikate
Kottwitzstr.7
D-20253 Hamburg
tel 0049-171-5355150
www.gillacremer.de