We are standing here
"Echoes of Hakkanese Women"
No matter you are happy or not
We are standing here
You are coming or not
We are standing here
It's been long time
We never ever leave here

Poetry by Fancy Tzu Chang (part)

Fancy Tzu makes a clear statement for women.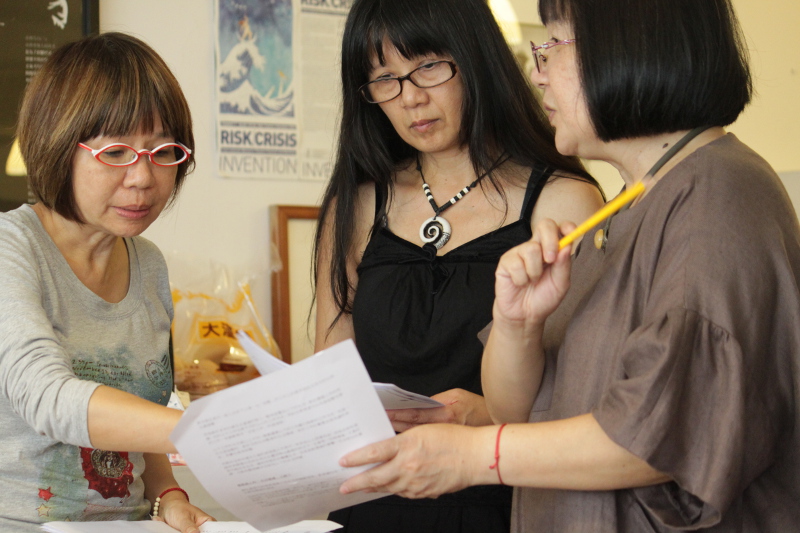 In November 2016 I was working with a group of 5 Hakka women in an old Hakka traditional house. I invited these talented women to read their own poetry in Hakkanese, and we received a great warm response from our spectators, especially Hakka men. Those men said, "How I wish I could be a Hakka woman". These long neglected women had finally been seen. Hakka women in the old days would be sent away from home at birth, then their parents would adopt some other girls in order to enslave them. Women were only laborers in Hakka tradition, they are not allowed to have much schooling.

I started this Hakka oral history project in 1995, and while I was doing the interviews I found they are very shy to speak their own mother tongue in the public, because they afraid be looked down on. I told them, "Who says the most beautiful language is French, Hakka language sounds more beautiful than French to me". So they gained the confidence to use their own mother tongue.

Leave the language
Language is the path,
Leave the language
Language is the way.

Poetry by Du Pan Fang Ge (part)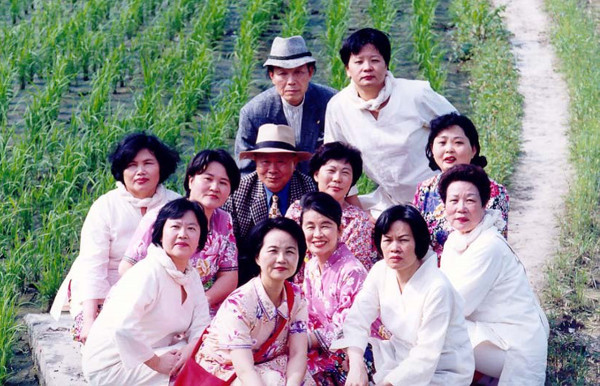 From 1949 to 1987, we had martial law in Taiwan. We were only allowed to speak Mandarin, the Hakka language was banned. Du Pan is fighting for her mother tongue.

In Spring 2017 I brought together 10 Hakka woman poets; we are ready to speak out and we are touring "Echoes of Hakkanese Women" in small towns, in the old Hakka traditional houses. I want the banned language and the deserted house to become attractive and the long neglected women to be recognized.

Video documentation of the project:
https://www.youtube.com/watch?v=bvbErP9taEs&sns=fb
https://www.youtube.com/watch?v=bbZrKQncomU&t=8s
Ya-Ling Peng /Taiwan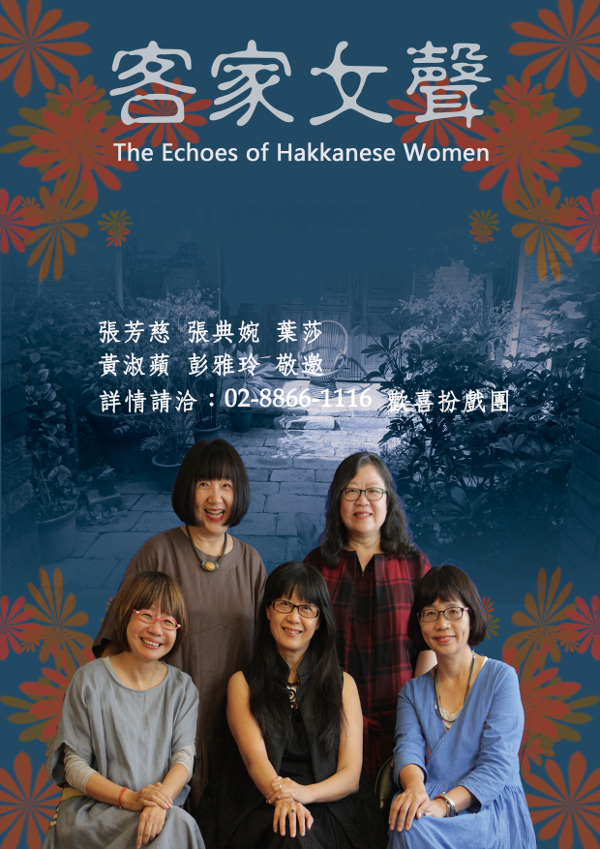 Submitted by
admin
on 13 March 2017.