Using theatre to spread the truths around GBV
Bond Street Theatre is in South Africa collaborating with Rape Crisis Trust
In preparation for the
UN's
16 Days of Activism against Gender-Based Violence
and thanks to the support of
Together Women Rise
, Bond Street Theatre is collaborating with Rape Crisis Cape Town Trust for the second year! 
Last year, Bond Street actors conducted an intensive training program with 8 youth from local townships to prepare them to advocate for gender equality in their communities through theatre performances. Now, Rape Crisis Trust has called the BST team back to South Africa to create an informative
play illustrating the 8 myths about rape
- a challenging topic to present on stage in an engaging way.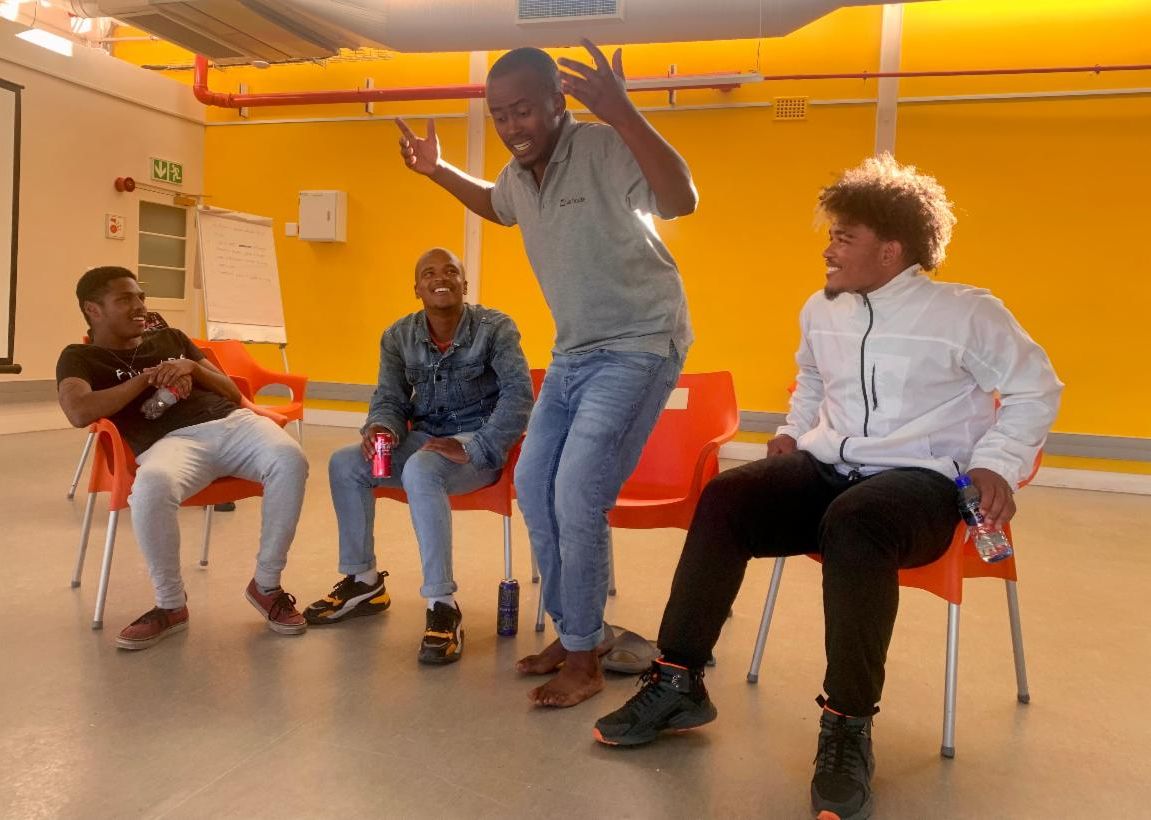 Working closely with the Rape Crisis counseling staff and local theatre Director Zandile Mentjies, we developed a performance that presents facts about rape that counter popular beliefs, through a series of scenes that are clear and powerful without being overly graphic. Our physical theatre techniques make effective storytelling.
"When you talk about rape, [some people] don't take it seriously. But when we presented our play, they saw that it was about something that they could connect to – something that was happening within their communities, and there was a real appreciation for the arts."
- Yusrah Jones, a young actor in the troupe
Now that the rehearsal period is finished, the group is ready to take the play to community venues across Cape Town, reaching areas where gender-based violence is at a dangerous high! Each performance is followed by an audience discussion, giving local people the chance to engage in this critical conversation and develop solutions as a collective. Our next newsletter will include some clips from the show. Stay tuned!
We are grateful that Tasha Grant, founder of the Maroon Theatre Project (and former BST intern), has joined us with her 10+ year of experience in creating affirming spaces for multi-marginalized youth of color. 
Thanks to you
, we will keep this project going in 2023 and beyond as we continue our work with the new and sustainable Rape Crisis Theatre Group.
the Bond Street Theatre family