The Threads of Magdalena
Thaís Ivana de Medeiros and I had many gentle collaborations in Magdalena Munich: my recording of spoken Shakespeare for her show; some text she wrote composed into a song for her to sing;  and a story about a truth/lie from her life has become a song in our latest group song theatre show TRUTH, told in speech, song, light and movement.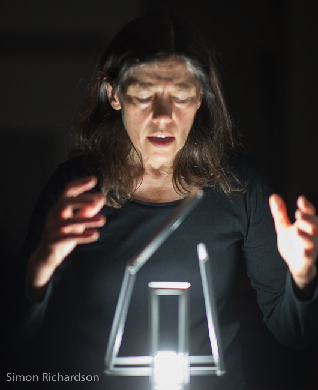 There is also a delightful and funny story from Brigitte Cirla of a time when she worked as a translator alongside her creative work.  Now that thread has come around again as she has translated the songs for a performance I made many years ago based on interviews.  We will do HOME in Marseille with her choir and a four nationality team of soloists in December. 
Geddy Aniksdal and Amaranta Osario also sent me words in answer to my call out for stories about a moment in our lives when we told a truth or a lie and the impact of doing so. Their words and thoughts thread together into a four voices song, a moment of stillness and personal reflection.
And there are other Magdalenas whose turning point moments are told or whose thoughts influenced the whole piece even if their stories didn't find room in the 65 minute performance. 
Dear creatives from across the world, I wasn't expecting that so many of you would be a part of this performance. It brings such a richness to it, and, thanks to you, women's stories are in the majority.
Thank you Magdalena and Magdalenas. 
Helen Chadwick
helenchadwick.com
TRUTH trailer from Helen Chadwick on Vimeo.