Theatre Kryly Khalopa opened an art gallery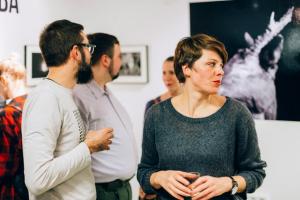 We are glad to share with Magdalena that on 16 of December we've opened in our own space an art gallery. The first artist, who came to us, is Andrey Lyankievich. He presented his project "PAGANSTVA" about pagan traditions in Belarus.
Opening gallery: Aksana and Siarhei are on the opening of the exhibition.