News from Julia Varley
Saturday the 26th of November I gave back the key of Særkærparken 144, Holstebro, Denmark.
Nordisk Teaterlaboratorium-Odin Teatret, the theatre where I arrived in 1976, is no longer my home.
With Odin Teatret and Eugenio Barba, I officially leave Nordisk Teaterlaboratorium on the 1st of December 2022.

My base will still be Holstebro as part of Odin Teatret, Transit Next Forum and Fondazione Barba Varley. I now have three identities and new email addresses. To continue its activities and performances autonomously in Denmark and abroad, Odin Teatret was 'founded' again as an association on the 4th of November 2022. The association gives us the official and legal framework to present our work.
My office/changing room at NTL has been packed completely and sent to the Living Archive Floating Islands in Lecce, Italy, as part of one of the projects of Fondazione Barba Varley. It will be reconstructed exactly, accompanied by stories told through sound, film, 3D images. The memories of all these years will still contribute to give colour to the room I have worked in so much.
I am on my way now to Argentina, Uruguay and Brazil to perform 3 demonstrations and give talks and workshops. In January I have a tour with DOÑA MUSICA'S BUTTERFLIES in Mexico, in February AVE MARIA in India and A CHARACTER THAT CANNOT DIE in Italy, in March preparation of ISTA/NG in Hungary which takes place in May and THE FLYING CARPET in Holland and other demonstrations in Belgium, and so on! I am planning Magdalena/Odin activities so I can keep all my performances alive. I insist on my work as an actress, because it is the ground I stand on to do everything else.
Odin Teatret's ensemble production THEBES AT THE TIME OF YELLOW FEVER was performed for the last time the 19th of November 2022 at Théâtre du Soleil in Paris. Eugenio Barba is already thinking of directing a new performance with Odin Teatret, for the moment called THEBES AFTER THE YELLOW FEVER. I will also be working on an encounter of characters that refuse to die with their performances.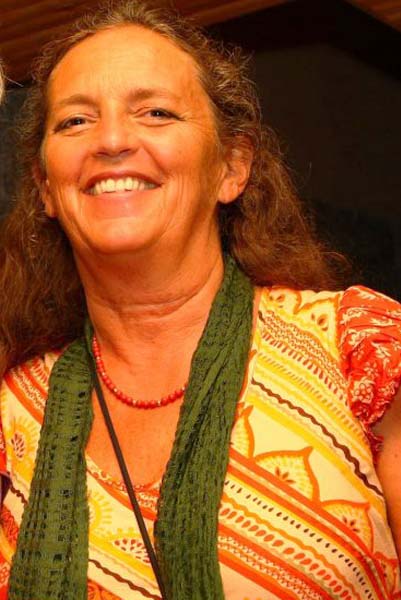 I shed all my tears in 2021, now I am just full of wonder how quickly life re-establishes its determination to go on in new directions.
Of course all this transformation is causing a mountain of extra work. New email addresses, new websites and social media, new postal address, no support structure with an office and people helping, and lots of people asking for news and projects… Everything takes time. As Zofia Kalinska said during a Magdalena festival years ago: we can do everything but not today.
Coming soon information for Transit Next Forum in 2023, for Transit Festival in 2025, and new publications of "The Open Page".
Looking forward to future meetings within the framework of Magdalena Project, Transit Next Forum, Odin Teatret and Fondazione Barba Varley.
Julia