8 February 2022

to

10 February 2022
Venue:
Festival Panoptikum, Nürnberg
With Nettles Trickster-p invites the audience to dive into a multi-faceted experience that dialectically explores the two extremes of our human journey: childhood and death.  
Nettles is a listening experience to the self who is committed to revealing its own thoughts and lets flakes of autobiography and moments of great intimacy burst through the harshness of the themes and the unavoidable radical nature of the encounter with the end. Human vulnerability is manifest in the double layer of the fragility of the body and the oneiric, mysterious life of our deepest self, and the primordiality of childhood is made concrete in the ferocity of recollections and the obsessions of memory
Immersed in a visual and sound scape that amplifies and expands the range of possible readings, the journey through the rooms is a physical passage that is metaphor for an intimate motion within the mind, and for a deeply emotional, compellingly human condition.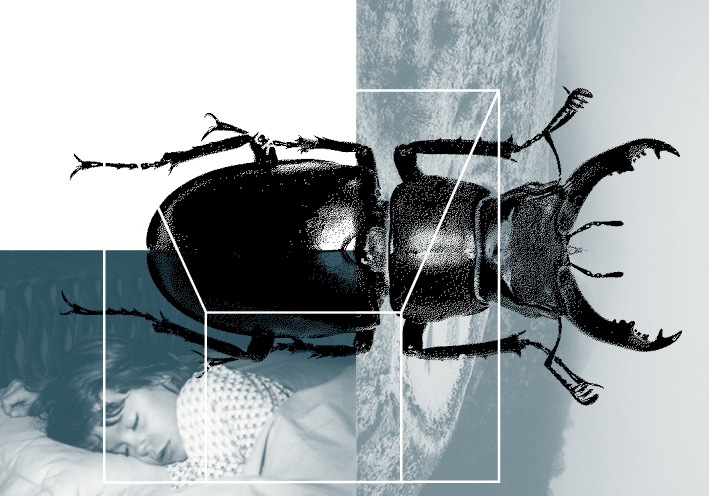 Creation: Trickster-p  
Concept and realization: Cristina Galbiati & Ilija Luginbühl
Dramaturg: Simona Gonella
Voice: Cristina Galbiati (Italian), Gabriella Sacco (English), Dorit Elhers (German), Bodil Alling (Danish)
Artistic collaboration: Yves Regenass, Mamoru Iriguchi
Soundscape: Zeno Gabaglio  
Editing and mixing: Lara Persia - Lemura Recording Studio
Space realization: F.M. Scenografie srl. (Buccinasco) 
IT consultancy: Roberto Mucchiut  
Trainee: Gaia Bozzi, Veronica Ferrari, Martina Galbiati (NABA Scenography undergraduates) under the supervision of Francesca Guarnone  
Graphic design and photos: studio CCRZ  
Special thanks to: Gessnerallee Zürich, NABA-Nuova Accademia di Belle Arti, Margherita Palli Course Leader of NABA Scenography undergraduate programme and Professor Francesca Pedrotti
 
Production: Trickster-p / LAC Lugano Arte e Cultura 
Co-production: Teatro Sociale Bellinzona / Theater Chur / ROXY Birsfelden / TAK Theater Liechtenstein / FOG Triennale Milano Performing Arts  
With the support of: Pro Helvetia - Fondazione svizzera per la cultura / DECS Repubblica e Cantone Ticino - Fondo Swisslos / Municipio di Novazzano /  Fachausschuss Tanz & Theater BS/BL / Percento culturale Migros / Ernst Göhner Stiftung / Landis & Gyr Stiftung /  Fondazione Winterhalter