Magdalena USA hosted its first Magdalena Festival, Theatre-Women-Weaving, from July 31-August 8, 2005 in Providence, Rhode Island.
The northeastern city of Providence, Rhode Island was taken over with performances, workshop productions, practical workshops and forums.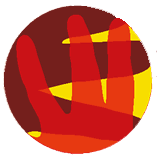 Weaving, traditionally women's work, has defined and sustained economies throughout history and all over the world. Weaving signifies the intersections of craft and art, of utility and beauty. The Magdalena USA Festival, Theatre-Women-Weaving, focussed on ways in which we as artists must weave to survive and create.
For further information, contact:
Vanessa Gilbert, usafest@themagdalenaproject.org (does it still exsist?????)
www.magdalenausa.org  (does it still exsist?????)