Magdalena at Burning Issues
Last November, the Magdalena München team participated in "Burning Issues meets Kamp Nagel", a three-day conference addressing gender-specific heirarchies in the German Theatre world.
Just before the country went into another lockdown, Helen Varley Jamieson, Raquel Ro and Marianne Kjær Klausen wer able to travel from Munich to Hamburg and present both Magdalena München and the Magdalena Project at this gathering of feminist theatre workers. Other groups there included Pro Quote Buhne, who are campaigning to increase female and non-binary representation in the theatre industry, and Gefähliche Arbeit, a network of women and queer/non-binary people working in theatre technician and related positions.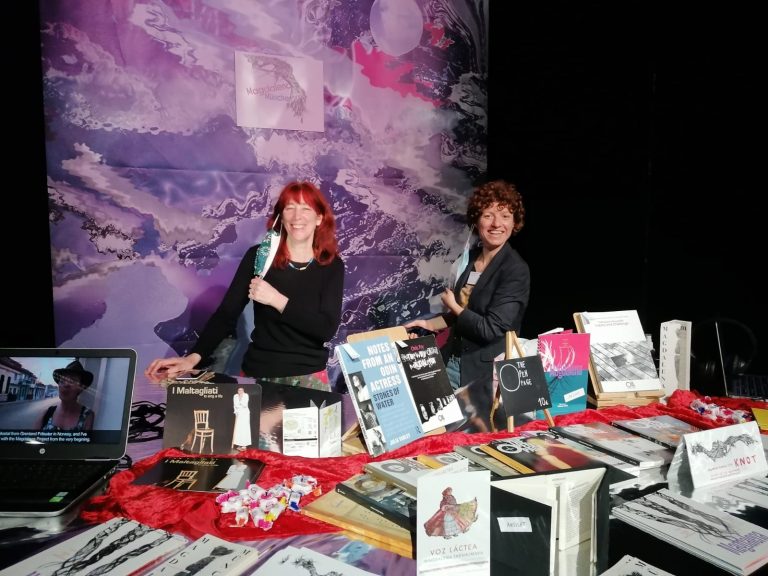 Between presentations, panel discussions, performances and the "Marketplace of Opportunities", we took the opportunity to have many discussions with each other about our plans for Magdalena München, and with conference participants about the Magdalena Project.
Raquel and Helen also managed to take some time away from Kamp Nagel, the conference venue, to hang out with Gilla Cremer and see a bit of Hamburg.
You can read Marianne's report on the Magdalena München website (in German), and watch this recording of an interview conducted with Helen, about the Magdalena Project.