"Leonora, la maga y la maestra" broadcast now available
Double Edge Theatre celebrated the premiere of the broadcast of its original performance Leonora, la maga y la maestra on Sunday, March 14. The launch marks the beginning of a three-year period that the broadcast will be available for streaming free of charge from the ALL ARTS website, also via Apple TV, Roku, and Amazon Fire TV. The performance was conceived, created, and directed by Stacy Klein, DE's Founding Artistic Director.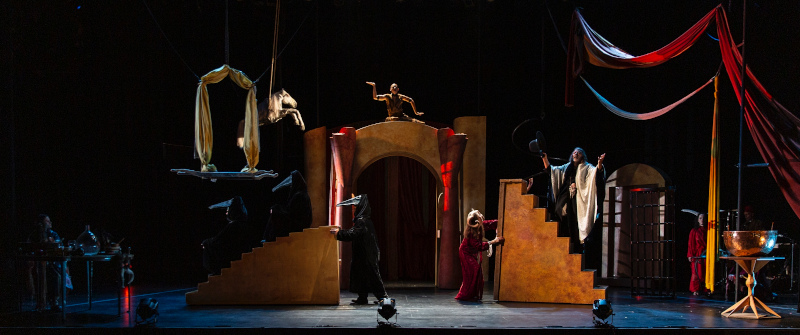 In March 2020, Double Edge had just embarked on a national and international tour of Leonora, la maga y la maestra when COVID-19 related closures and lockdowns were mandated across the globe. Amidst the pandemic, the company was invited by Peak Performances to film Leonora, la maga y la maestra in a 12-camera 4K shoot, captured in high definition on the Alexander Kasser Theater stage where the performance originally premiered in 2018. 
Leonora, la maga y la maestra is inspired by the visual art, writings, and life of British-born Mexican artist Leonora Carrington and her mentorship of a long line of male artists. This surreal performance unfolds an encounter between Leonora and Adán (everyman) and portrays the magic, mystery, and humanity found in Carrington's work.
Also available for viewing is a recorded conversation between DE Artistic Director Stacy Klein and renowned Surrealist scholar Dr. Susan L. Aberth, Edith C. Blum Professor of Art History and Visual Culture at Bard College, with visual references of Carrington's artwork and our performance Leonora, la maga y la maestra. Aberth's books Leonora Carrington: Surrealism, Alchemy and Art (Lund Humphries) and the recently published The Tarot of Leonora Carrington (Fulgur Press) are profoundly influential on DE's work into the world of Leonora Carrington.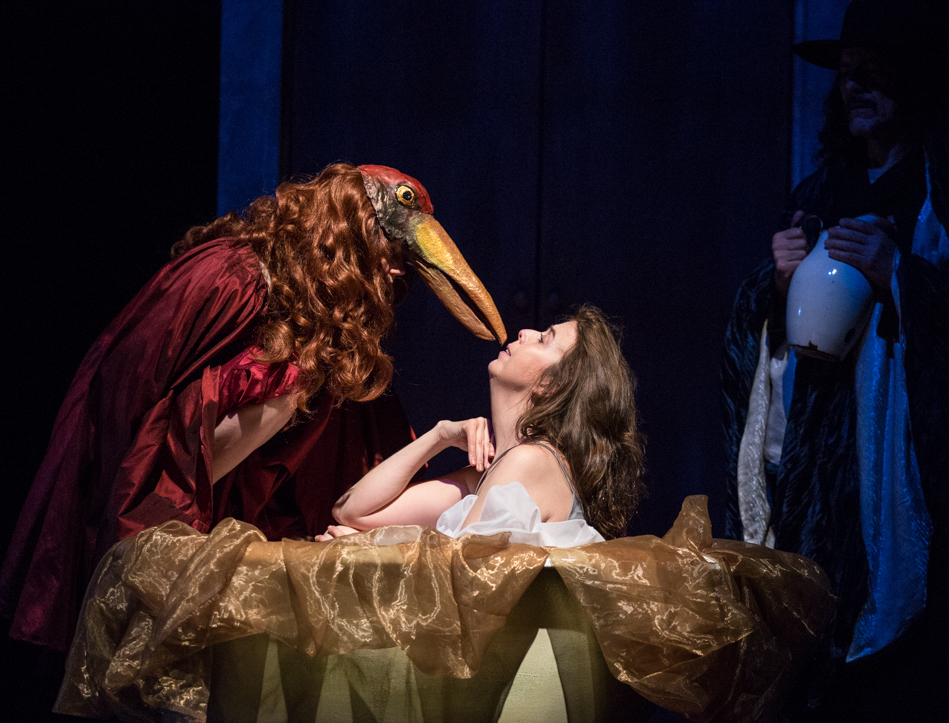 Leonora, la maga y la maestra 
The PEAK HD/ALL ARTS broadcast

Online streaming of the Double Edge Theatre performance available through March 2024 on the ALL ARTS website at https://allarts.org/programs/peak-hd

Leonora Carrington and the Theatre: Susan Aberth and Double Edge

Recorded conversation on HowlRound TV at https://howlround.com/happenings/leonora-carrington-and-theatre