International Nisville Jazz Theater Festival 2022
5 August 2022

to

14 August 2022
A festival of modern theatre linked with jazz music as an expression of the freedom of improvisation.
LONGING FOR UTOPIA
 
I will start, perhaps unusually, with this introduction to our 2022 festival (in connection with finance and culture), which is one of the few international festivals in the country that nurtures contemporary expression and has high artistic qualities - recognized both in the country (?) and abroad. But before any analysis, I would like to thank the Ministry of Culture of the Republic of Serbia for the support, which helped us financially for the first time in the history of the Nišville Jazz Theatre - admittedly, the funds are only sufficient enough for only one performance, but the gesture still raises our hopes that the international character of the festival will be recognized in the future accordingly with its European theatrical importance. As much as a country invests in culture, it works so much on its identity, but also on connecting with others both in the country, in the region and in the world. Culture "holds the key" to tourism, education, and the economy.
Despite insufficient financial resources and the post-covid depression of sponsors, we managed to create a respectable program. This year we are watching performances from France, Switzerland, Macedonia, USA, Croatia, Bulgaria and, of course, Serbia. From very young troupes like the French troupe Les Nouveaux Ballets du Nord-Pas de Calais from Lille, which combines the techniques of theatre, puppetry and dance, or the Croatian troupe CIrk from Zagreb, which combines theatre, film, circus and visual arts, to our longest-running troupe, Mimart Teatar (1984) - dance and physical theater and DAH Theater (1991) - a laboratory theater related to the work of Jerzy Grotowski and Eugenio Barba, as well as the world-famous theater troupe from New York (NYC) LaMama, which has existed for more than 60 years (1961) and nurtures the form of experimental theater work. The founder of this theater, Ellen Stewart, is one of the greatest theater creators of the 20th and 21st centuries. Along with performances, workshops, photo exhibitions of photos from performances in open spaces by Lidja Antonović, the documentary film "The World is held on a Woman's Shoulders"directed by Maja Mitić produced by Nova Mreža from Niš, in which our famous actress Mirjana Karanović talks about sexism in life and profession. For the first time at the festival, there will be workshops and performances with the world trend of introducing drama into education as a form of easier learning, working on inclusive programs and generally working to create a better and more humane society.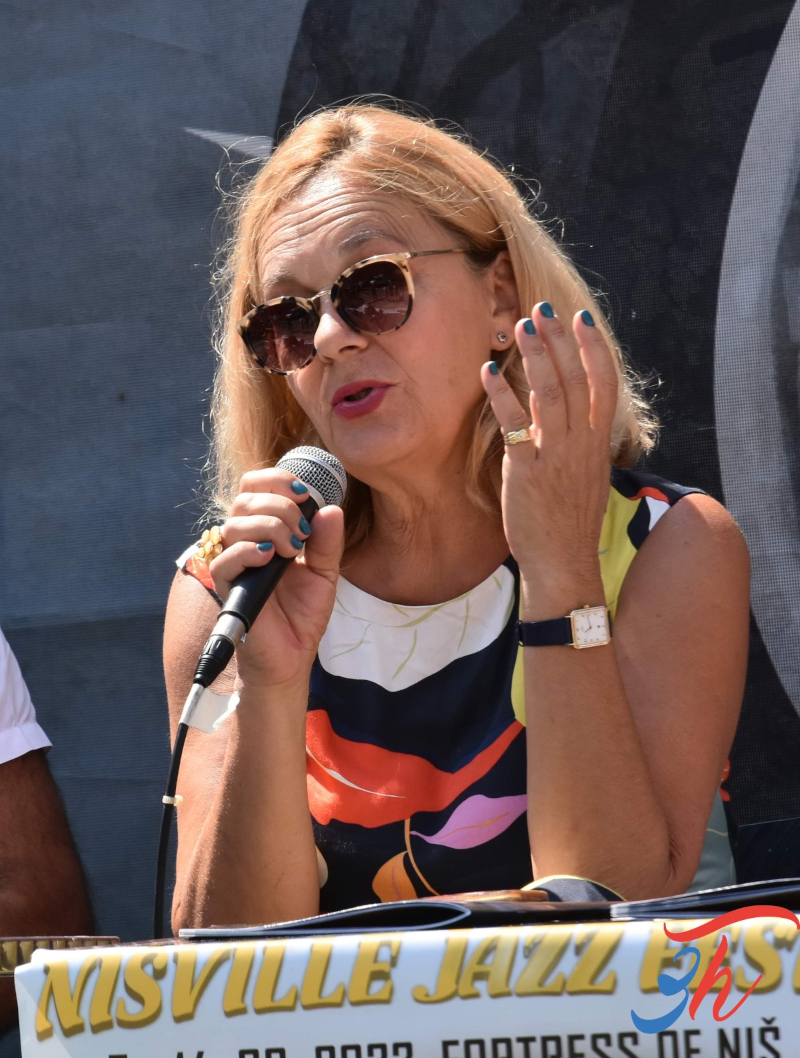 Thanks to the concept of free performances, we are trying to return the audience to the modern theatrical expression indivisibly linked with jazz music as an expression of the freedom of improvisation.
Maja Mitić
Artistic Director & Selector
International Nišville Jazz THEATER Festival
22.07.2022.