Dijana Milosević receives Award
European Cultural Heritage Awareness Award

Evropa Nostra Srbija and Dah Theater are proud to announce that the jury of the European Cultural Heritage Awareness Awards dedicated to Helena Vaz da Silva, has awarded Special Recognition to our Diana Milošević for her key role in defense of European culture and values.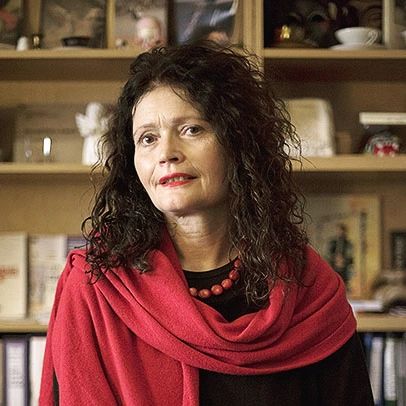 "At the very basis of Dijana Milošević's artistic and scientific research, there has always been the importance of culture as a continuum, with an emphasis on the multicultural heritage that is at the core of our societies. Through many of her works, Dijana Milošević has revived forgotten and untold stories that connect us as we celebrate our differences. As we re-examine our perception, our habits and our past, we can understand the present, so we can change the future. Among other topics, through her work - lecture performance, artistic installations and texts - she explored European avant-garde movements such as Zenitism and Dadaism, engaging bold interpretations that give a complex presentation of these artistic movements, and over them our overall cultural heritage," stated the jury, which was chaired by Maria Kalado, president of Centro Nacional de Cultura, and made up of independent experts in the field of culture, heritage and communication from different European countries.
The European Prize for Raising Public Awareness of Cultural Heritage is named after Helena Vaz da Silva (1939-2002), Portuguese journalist, writer, cultural activist and politician, in memory and recognition of her exceptional contribution to the promotion of cultural heritage and European ideals. This high European recognition has been awarded annually since 2013 to a European citizen or citizens whose career has been characterized by activities that expand, defend and promote European cultural heritage, especially through literary or musical works, news, articles, chronicles, photographs, caricatures, documentary attachments, films and radio and/or television programs. The award is supported by the Portuguese Ministry of Culture, the Calouste Gulbenkian Foundation and Turismo de Portugal.
https://www.danas.rs/.../rediteljka-dijana-milosevic.../
https://rs.n1info.com/kultura/nasa-rediteljka-dijana-milosevic-dobitnica...