Women of the World (WOW) Festival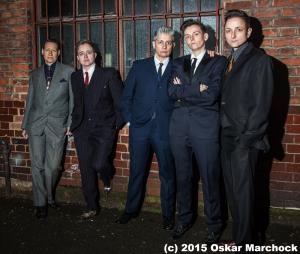 Last year, audiences were queuing around the WOW block to get into this sell-out performance. This year, by popular demand, the Butch Monologues returns to a bigger venue, with additional stories and new performers.
The show, written by Laura Bridgeman (
hotpencil press
), directed by Julie McNamara (Vital Xposure), and developed and performed by the
Drakes
, re-positions the negative, socially threatening concept of female masculinity into a place of pride. Using urgency and humour, the collection offers fresh language from contributors living in the UK, Europe, the US, the Caribbean and beyond and features experiences of: butch desire, bravado, vulnerability, butch sex, and perceptions of the body.
"An excellent piece of theatre. And a very tangible vehicle for social 
change."   Jude Kelly CBE
Showtime is 15.30 - click here for tickets.
 An all day events pass is only £20.