listen to Ženergija!

It's time to listen to Ženergija: hear stories, dreams, hopes, migrations, inner desires, outer possibilities... turn the speakers loud or low and listen so strong people!!!
More than 200 shows have been done so far, this is how history is recorded, archived and preserved from oblivion……
Ženergija is a radio podcast conceived eighteen years ago, broadcasting at a professional radio station of the Student Youth Center in Belgrade. I was ultimately dismissed from the program because I am lesbian. After years of absence, with the launch of Radio Aparat, a new opportunity has opened up for Ženergija to shine in all its glory, and conquer the media, as the public space with stories about how people live. I have been an activist in Yugoslavia and beyond for 25 years, and every social and political topic is important to me.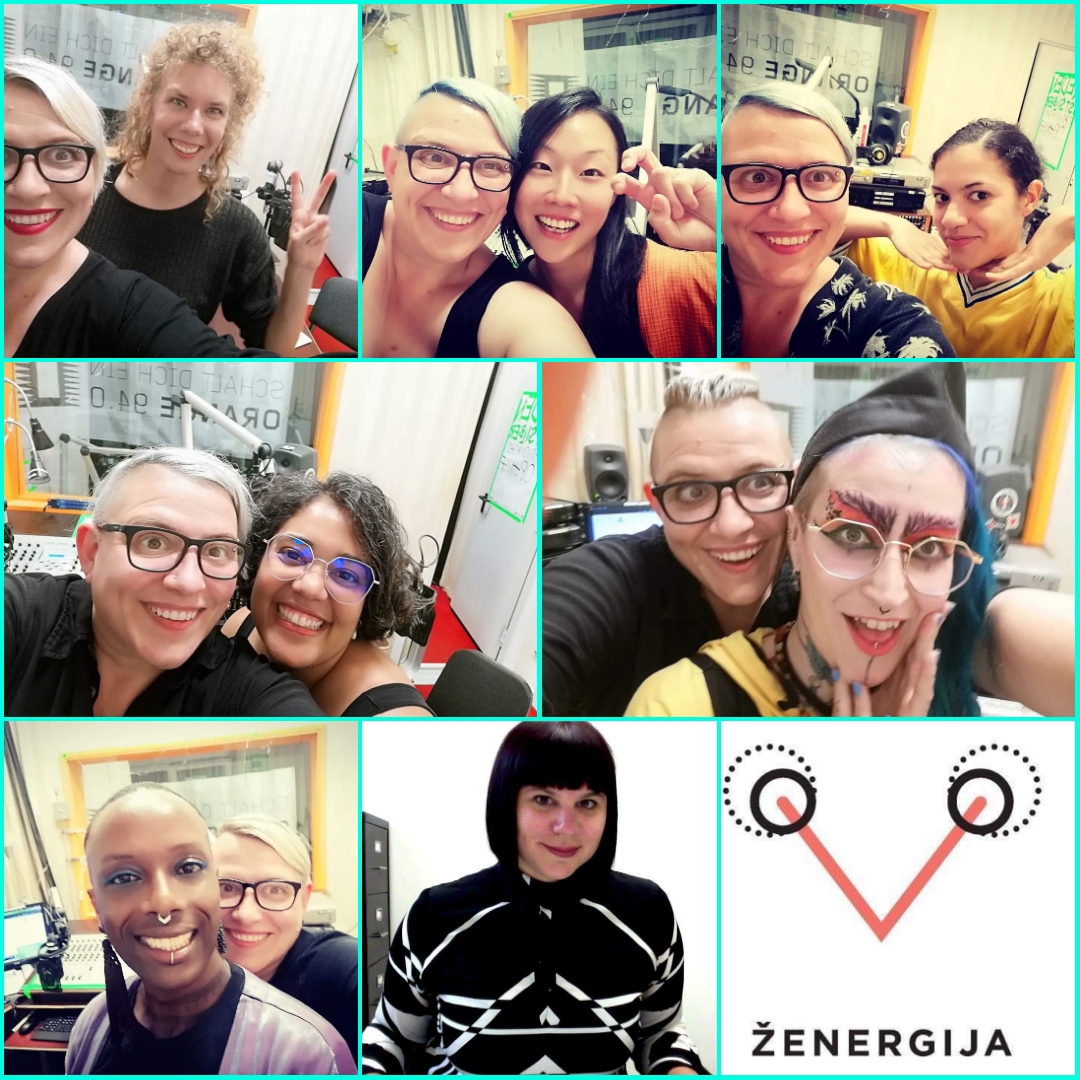 Ženergija is queer - feminist podcast celebrating women, queers, art, activism and resistance. I have conversations with my guests about their struggles, challenges, art, technology and activism in patriarchal reality, as well as increased homophobia, transphobia, and misogyny in patriarchal society.  We talk about migration, sex workers' rights, pioneering steps of queer activism, drag culture, fetishes, solidarity, growing poverty, growing extreme right wing, growing racism, but also love and hope in brighter future.
It is always important for me to capture the voices of people from the margins, to archive the audio diary of people who were fighting for a better present during last 50 years. It is crucial for me that voices from the periphery are being heard. The voices which do not have the opportunity to be in the mainstream media. People standing behind these fights and all of us witnessing it are responsible to document this herstory, which is being ignored, erased and manipulated by mainstream society.
Ženergija opens the possibility for many people from the margins to be heard. Topics of the radio shows are not only the working topics of my guests, but the very topics of their existence. It is important to me to hear the beat of life on the air with stories that are our everyday life.
Ženergija always brings interesting interlocutors, opens important and powerful themes, and memorizes the herstory/history of people who resist the system that oppresses us. The authenticity of the Ženergija is that the approach to every guest is to open topics, both private and political and we certainly try to enjoy for an hour and convey that to a wider audience.
As many of you know, I am a lesbian artist, feminist, activist, cultural manager, producer and organizer. I come from Belgrade, Yugoslavia and since October 2021 I have lived in Vienna. When I moved to Vienna, my desire was to continue to open public media space for people from the margins. That's why my show is now on the airwaves of Radio Orange, where from June 2022 I have the opportunity to document the voices of people who are pushing the boundaries of mine and all of us with their incredible stories.
You can listen to Ženergija on https://cba.fro.at/podcast/zenergija
We open the discussion of black/brown reality, and what our roots and heritage tell us, about challenges and dance, about black herstory, about sufferings and hopes, language, availability of language and mechanisms of its exclusion, the unique history of Yugoslav women's resistance to patriarchy during and after socialism, how to survive in oppressive systems as an LGBTQIA*…….
Work on the Ženergija show is voluntary, so you can always support me:

Follow more info at https://cba.fro.at/podcast/zenergija
FB https://www.facebook.com/4zenergija
Insta @radiozenergija
Hvala!