O AT:HOME:LIVE é um encontro online informal no segundo domingo de todo mês.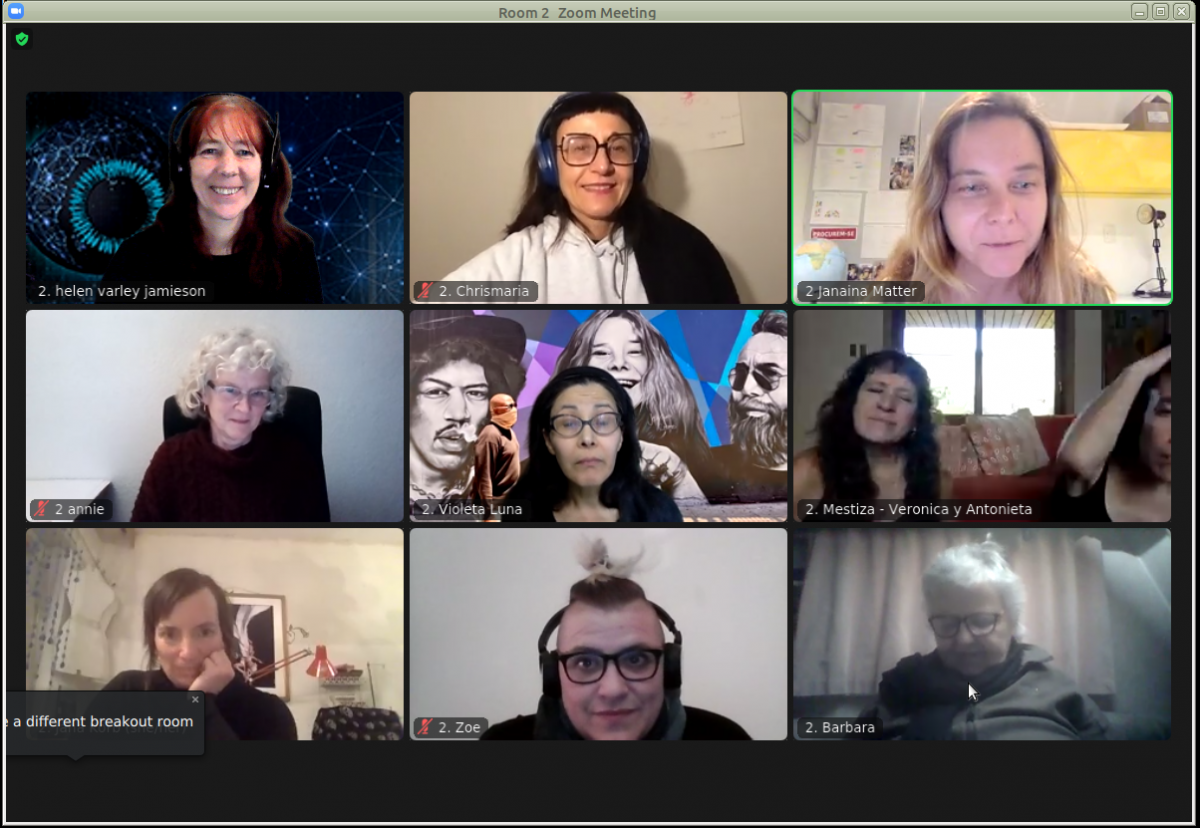 Speaker: Brigitte Cirla
Activity: Deborah Hunt
Deborah asked us to bring a small object that we can hold between thumb and index finger; and our electricity bill or the last physical mail that we received.
Breakout session discussion topics:
Presence/watchability (facilitator: Lyn Cunningham)
Ideas to postpone the end of the world (facilitator: Janiaina Matter)
Breaking the Zoom window (facilitator: Christina Papagiannouli)
Use of the space/use of the frame (faciliator: Suzon Fuks)

Parecido com a tradicional roda que acontece no início de um festival Magdalena, AT:HOME:LIVE é uma oportunidade para as Magdalenas ao redor do mundo se encontrarem e falarem sobre o que é importante para cada uma de nós agora - em particular como estamos manejando para continuar (ou não) ou para mudar nossas práticas artísticas durante e após a pandemia. É um momento para compartilhar e trocar, para estar junto apesar do distanciamento físico, eventos cancelados, fronteiras fechadas e restrições de viagem.
AT:HOME:LIVE se dará no Zoom e ficará aberto por 2 horas no segundo domingo do mês, com horário de início rotativo para atender os vários fusos horários onde nos encontramos.
AT:HOME:LIVE é um dos precursos do BODIES:ON:LIVE (CORPOS:AO:VIVO), um festival Magdalena Online, junho de 2021.